The Winter Coat
Every year I always buy a new Winter Coat. They are a necessity in an Irish woman's wardrobe and they definitely earn their keep. If I'm investing I always look for a coat that is a good colour, good quality and that will go with everything. A statement winter coat is also a good buy if you have an event coming up like a wedding or the races.
Carraig Donn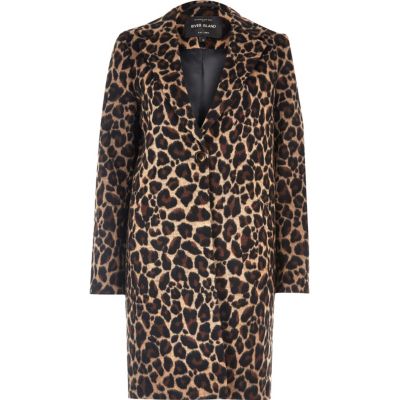 River Island
H&M
A/W Denim
In any season you can't go wrong with denim and it's a great transitional fabric. I'm a huge River Island fan when it comes to jeans as I find they fit me well, especially the Amelies and they are not too pricey. There are now so many different trends both established and emerging with denim that can really change up your wardrobe. From fringing, to embroidery and distressed denim, paired with a winter coat or fur gilet you can't go wrong. Denim jackets have also made a huge come back over the last couple of years and are a great transitional piece (use when layering). See below my A/W denim picks.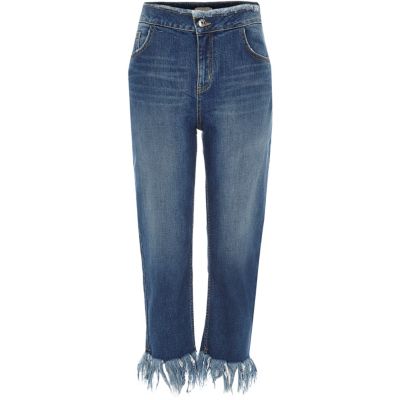 River Island
River Island
  A/W Party Wear
At the moment Next are killing it with their Party Wear! They have every basis covered from black tie events, to cocktail dresses and casual nights out. These are my favourites.
A/W Boots
Every wardrobe should have a selection of boots for Autumn/Winter from ankle boots to over the knee. A pair of nice boots really finishes off an outfit! One of my top tips when buying boots, especially over the knee, is they HAVE to fit your leg otherwise they look ridiculous. Also if they're suede make sure to buy a protector of some sort. I always apply two coats and then reapply throughout the season.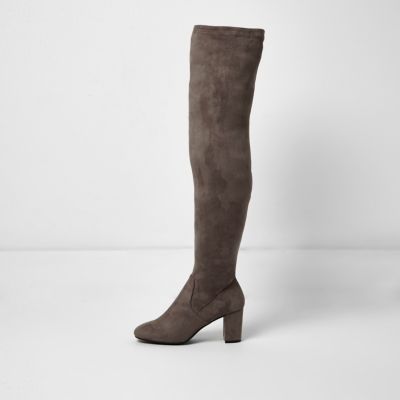 River Island
H&M 
A/W Knits
This is one of favourite things about winter – cosy, chunky knits. However, don't fall into the habit of buying them too big. While oversized looks chic with jeans and over the knee boots, if they're too big you end up looking lost.
H&M
 Don't forget to subscribe to my blog www. unrivalledchic.com for more tips like these and follow along on all my social media channels too – links below.
Facebook: http://bit.ly/2c4AWTk
Instagram:
Twitter: @serenastack
Snapchat: Unrivalled_Chic
Serena
[/fusion_builder_column][/fusion_builder_row][/fusion_builder_container]